Taking data capturing to the next level: VITOVA EIM launches VitalCapture 1.3
Hong Kong, September 20, 2019 - C&T's enterprise information management software VITOVA EIM launched VitalCapture 1.3 with better data-capturing features and automation settings to improve e-filing process and data management experience.

VitalCapture as a comprehensive solution for scanning, data capturing and filing can work seamlessly with VitalDoc for advanced documentation, while customers of the existing VitalScan module can directly upgrade their application to VitalCapture 1.3 for enhanced functionality and scanner compatibility, suiting the operational needs of businesses looking for a holistic way of data management.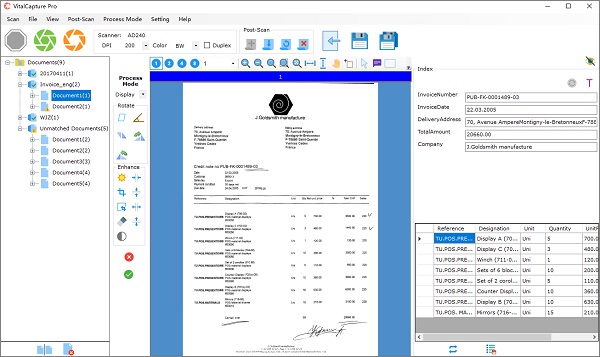 Data capturing with OCR engine
In the latest version, data capturing is improved with the enhanced OCR engine, empowering VitalCapture users to more precisely extract business-ready information from semi-structure data of invoices, receipts, legal documents and many other files. After importing or scanning, users can make flexible changes to the indexed data based on the smart-extract function and file documents with a customizable category by simple drag & drop.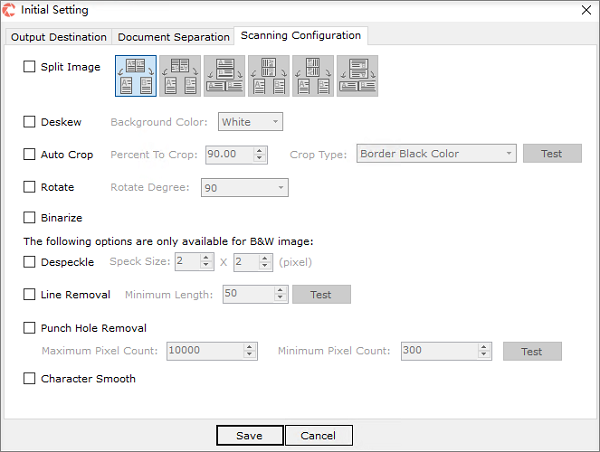 Scanning configuration
While enhancing users' operational efficiency with the auto-split function to separate a big document or image into multiple files instantly, VitalCapture 1.3 supports flexible manual splitting and merging functions that can combine multiple documents or images into one document. This updated VitalCapture also comes with other handy tools and configurations, including rule setting for file naming, auto color tuning, auto alignment, customizable hotkeys, annotation and many more that optimize enterprises' e-filing and data management efficiency.