Smarter way of document capturing: VITOVA EIM launches Webscan on VitalDoc
Hong Kong, May 2, 2018 - C&T's flagship software, VITOVA EIM released Webscan, a smart scanning function embedded in the web-based VitalDoc document management solution. This integration enables users in the same VitalDoc network, whether office or remote, to directly activate the Webscan function on the VitalDoc web browser, and capture, edit and store documents in a quick and easy way, without the hassel of reaching the designated desktop with scanning software installed.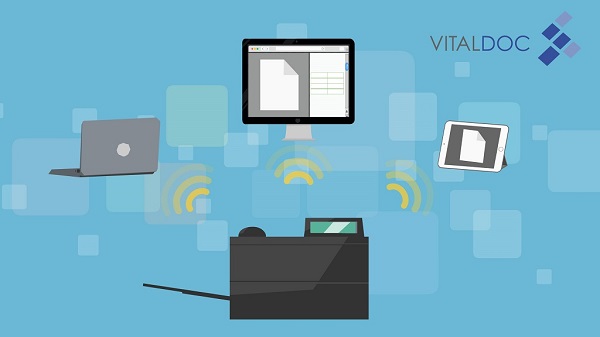 High compatibility for all basic needs:
Working on Windows and macOS platforms, Webscan supports Internet Explorer and Chrome broswers and interacts with all common TWAIN and Image Capture (ICA) scanners.
Flexible output:
Users can edit the captured documents directly on the browser's page and save the images as BMP, JPEG, PDF, PNG and TIFF files, as well as multi-page TIFF and PDF with compression. It also supports encoding image data to base64 strings.
All-time data security:
Scanned image data or cached scanned data is encrypted and can only be accessed by VitalDoc. HTTP uploading and downloading are protected by SSL during transfer.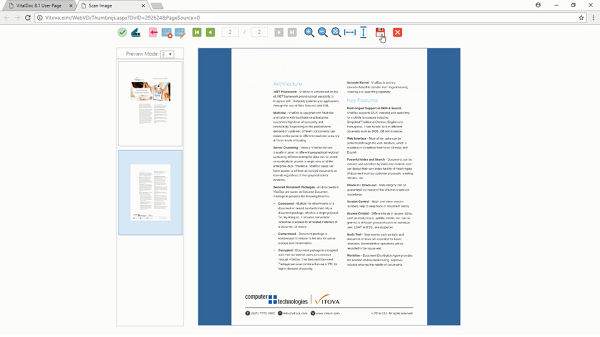 The neat Webscan uploads the captured images to the VitalDoc repository, which as the central point of e-documentation enables users to directly make further use of the e-files, e.g. sharing and analysis with business intelligence. This refines the paper-to-electronic workflow and largely shortens the time needed to get e-documents ready, enabling team members to collaborate more smoothly, faciliated by the full-featured document management solution of VITOVA.